Easily organize, track, and access all of your vendor information with the Pro DBX Vendors and Stock Software App. Keep record of your credit limits, lead times, contact information, and email your PO's and work orders directly. Default your payable and transaction accounts for automatic account reconciliation when combined with the Pro DBX Accounting App.
Create various types of stock items for use in our advanced Point of Sale, including Products and Services. Categorize, label, and color-code your products for quick and easy access and reporting.
Embed a photo for each stock item.

Customize quantity units (per foot, square feet, gallons, squares, etc)

Vendor information, including: Cost, Vendor's SKU, and Vendor's Item Name

Specific line-item details

Multiple dimensions (i.e. area square footage)

Dimensions, Cubic Feet, Weight, etc

Selectable Attributes (i.e. additional colors, shapes, styles, etc)

Detailed Location Inventory, using the Pro DBX Inventory & PO's App
Point of Sale Integration
All stock items, when setup and activated, are then instantly searchable inside the Pro DBX Point of Sale system.
Require attribute selections, including price adjustments.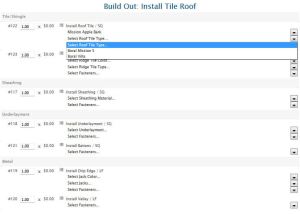 Pro DBX's Vendors and Stock App also comes with the Division Stock Pricing Feature. With this feature, you will never have to worry about charging the customer the wrong price for an item. You can automatically sell items at predetermined prices based on divisions. Plus, this keeps you from having the same item more than once in your system.
The truth is, there's no one-size-fits-all answer to those questions. The type of management to run varies heavily on industry and skill sets. With that being said, even though it's difficult to pinpoint the best type of leadership, there is one universal management that can apply to just about anything: Time Management.
Life gets in the way every now and then, causing us to forget some things. The problem is, that excuse won't always slide as an Entrepreneur trying to establish a marking in Business.
 PHOENIX, AZ, May 22, 2017 /prodbx.com DBX Software makers of the number one pool software platform, Pro DBX, announce they now provide the software used by four of the top ten pool builders in the United [...]