Pro DBX offers an advanced and completely integrated Point of Sale system built right into our suite. Create new orders and jobs directly from a customer's record and within your CRM easily using just a single click. You can track statuses and deliveries based off payment and manage multiple jobs and orders all without the stress inducing labors.
Easily Manage Customer Accounts
Using our Point of Sale system, you can easily manage and keep track of customer accounts. Define their credit limit and credit net terms. View their current status, whether it's Total Invoices, Total Paid, Available Credit or any Outstanding Fees. You can even view whether or not the customer has a credit card on file.
Set a credit limit in the customer account

View current customer account status and credit card on file

Select whether or not customer is tax exempt
Simple Credit Card Payment Management
Using this app, you can easily store credit card information, or swipe credit cards for secure credit card processing with your existing merchant services provider.
Have your customers pay easily by Credit Card

Specify what amount to charge to the card

Submit the payment information or save it as a draft for future use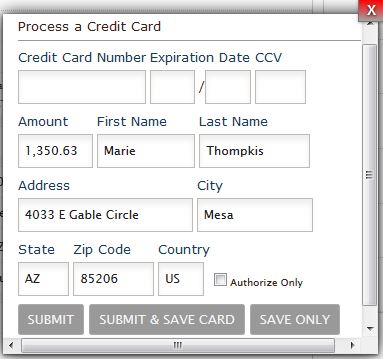 Handle Point of Sale Payments
This app lets you handle payments with ease. You and your customers can view the Grand Total before paying and the remaining balance after any payment options. You even specify whether the customer is paying in cash, credit card, or a mixture of both.
View the Grand Total and Balance

Decide on payment options, whether it's cash, credit card or both

View past Payment Transactions on the same screen
You can easily create quotes and estimates using our Point of Sale app. You can create custom categories to fit your needs and quoting capabilities. On top of that, this function can give you a general idea of the cost before beginning the project.
Make your own custom categories to help you organize and filter

Get an accurate idea of costing before beginning a project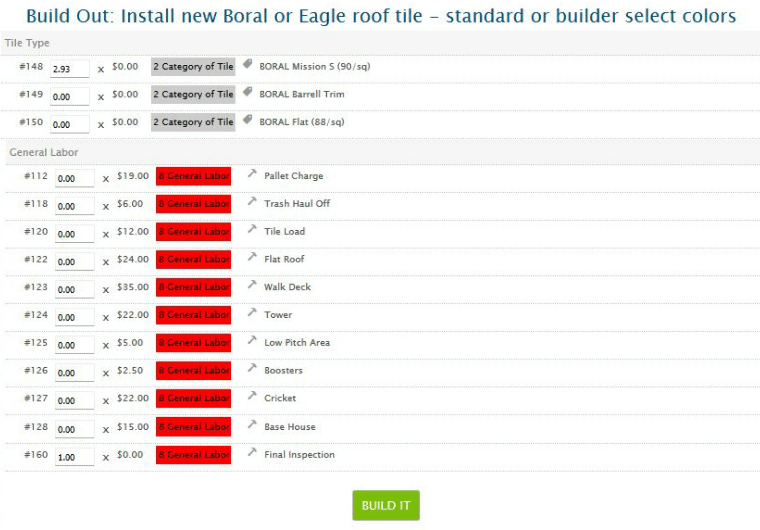 One of the many benefits of our Point of Sales app is that it automatically tracks sales and inventory data. Our Smart Search feature allows you to search through stocks without having to memorize stock numbers or go on another screen. For example, simply type in 'Spa' into the search bar and it will bring up everything that has to do with 'Spa' in your database.
Search through all your stocks without having to navigate to a different page or memorize any stock numbers

Type in a word or a phrase to see everything related to it
Using the Pro DBX app, available on the Apple iTunes and Google Play Stores, access the mobile version of this software
Integrate directly with your existing merchant account, and use our card swiper to process transactions. Or, manually input credit card information and store cards for future purchases.
Responsive, easy-to-use mobile application for faster check-outs and higher efficiency.
Avoid warranty billing hassles by charging to the vendor and creating a separate invoice for the manufacturer or subcontractor
Automatically create an accounts receivable from the vendor so the company can collect on the part or labor spent
Send an invoice to the customer that will show zero dollars due
Pro DBX's Point of Sale App also comes with the Division Stock Pricing Feature. With this feature, you will never have to worry about charging the customer the wrong price for an item. You can automatically sell items at predetermined prices based on divisions. Plus, this keeps you from having the same item more than once in your system.
 PHOENIX, AZ, May 22, 2017 /prodbx.com, DBX Software makers of the number one pool software platform, Pro DBX, announce they now provide the software used by four of the top ten pool builders in the United [...]
We live in a world of instant-gratification. The need for speed tops all charts, especially when it comes to business. Secure your competitive advantage by bending it to your will.
It's a New Year and with it comes many resolutions! Kick off the new era by seeing just how important it is to keep up with Staff Development and training.