ProDBX's advanced calendar system allows you to simultaneously view your own personal calendar, any group calendars to which you belong, or any custom calendars you have selected.
ProDBX's advanced routing software integrates seamlessly with Google Maps, in order to help you create the most cost effective routes for your crews and employees. Easily create multiple custom calendars, and divide the stops based off of geography, time frame, or user.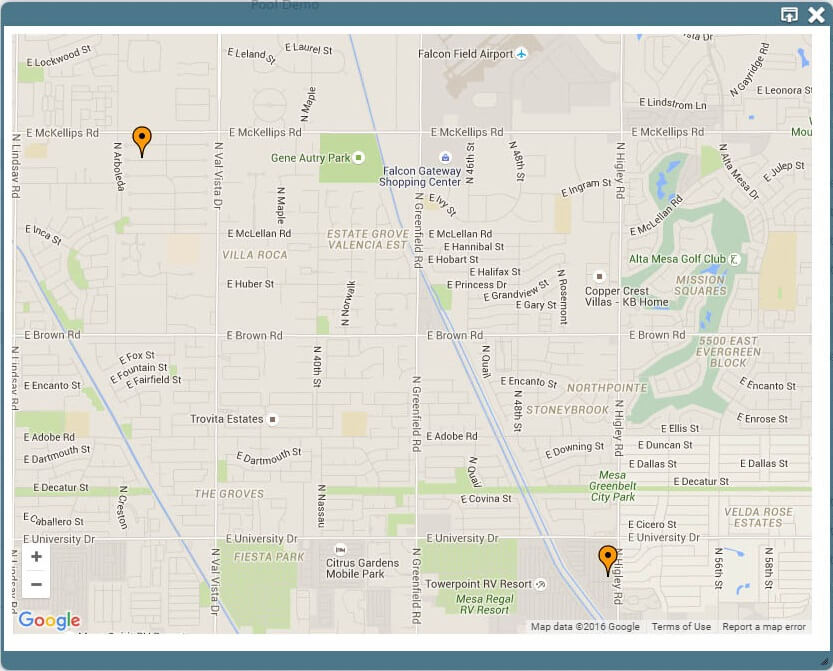 Seamlessly Integrated With Search Engines
Create calendars specific to zip codes for automatic route balancing

Seamlessly route with embedded Google Maps, or view with Bing Maps
User and Route Tracking Becomes Easy
Track users or crews and view their progress at each stop

Monitor beginning and ending time, as well as current status

Track related route expenses, including fuel costs
Choose which routes to restrict

Choose whether users are required to follow a specific order and/or view jobs one at a time

Create calendars specific to zip codes for automatic route balancing
Real-time GPS Tracking of all users while logged in using their tablet or smartphone GPS devices. At a glance, easily view all of your users' most recent locations using ProDBX embedded Google Maps feature.
View real-time GPS locations of all active users.
Track progress of jobs according to estimated timeframes.
Adjust user routes for your users live and on-the-fly.
Easily add or remove additional stops in real-time.
User routes are updated instantly and without interruption.
In 2012, Chance Tyler, founder, was approached by an individual who was interested in using the software Chance had written. Over the years, Chance had owned various businesses, and he had extensive online marketing [...]
The software we provide here at ProDBX, runs in the cloud. Well, what is the cloud? The cloud is a network of servers that can be accessed all over the internet. Software and databases [...]
Life gets in the way every now and then, causing us to forget some things. The problem is, that excuse won't always slide as an Entrepreneur trying to establish a marking in Business.