Inventory & Purchase Orders
ProDBX offers a comprehensive Inventory & Purchase Orders App for simple management of all your products and services. Easily track all of your merchandise inventory levels and automatically create new purchase orders when supplies need to be ordered. Track fulfillment of all orders from start to finish, or even drop-ship items directly to customers.
ProDBX allows you to create various types of sellable stock items and SKU's, including products, services, sets, assets, and complex sets. For each product stock item created, the ProDBX Inventory & Purchase Orders app allows you to track inventory in detail.
Track inventory for multiple locations and vehicles. Easily transfer inventory between locations.

Easy customer product return system, with custom return reasons and actions built into our Orders app.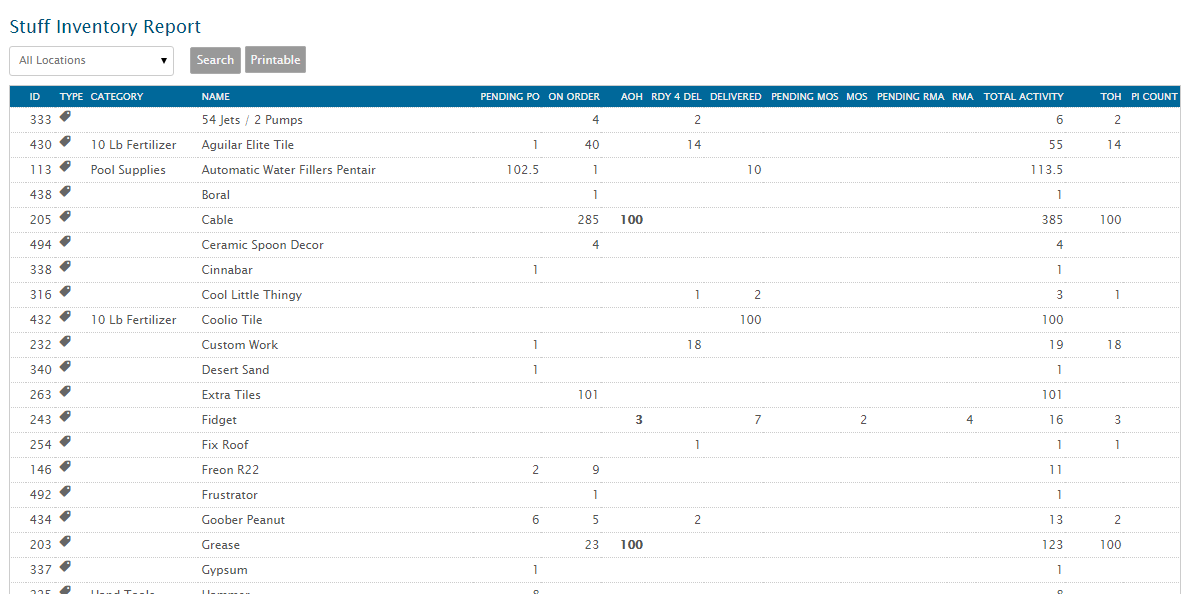 Inventory Tracking Systems
RMA (Return Merchandise Authorization) for pending and completed items

Mark Out-of-Stock for pending and completed items

Products can be fulfilled using inventory currently in-stock, or by using a default vendor.
Multiple Vendor Fulfillment
For products available from multiple vendors, you can easily view all of the available vendor and pricing options, and fulfill on-the-fly for the most efficient and cost effective solution.
Upon fulfillment of an order or job, purchase orders are created – or items are added to currently open purchase orders for each vendor.
Easily email purchase orders directly to vendors.

View all open and pending purchase orders with our PO Dashboard.

Order new "on-hand" inventory directly (without the need for order fulfillment).

Set minimum quantities for locations by default, which creates prompts to refill the required minimums at time of vendor order.

Easily customize purchase orders with specific delivery and other instructions.

Create drop-ship purchase orders, and email them directly to the vendors directly form a customer's order.

Track payments made to a purchase order.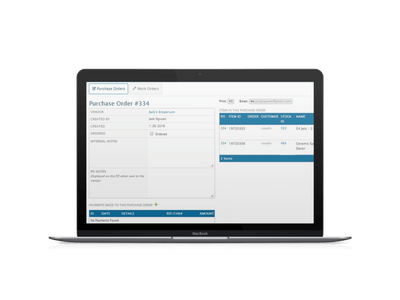 With our Stock and Inventory Report feature, you can view your entire inventory and sort it based on locations you have set. Not only that, the full feature allows you to view any pending Purchase Orders, how many are on order, how many you have available on hand, how many are ready to be delivered, total activity and much more.
View your entire inventory database and group it based on location

See all the information about your inventory, including current Purchase Orders, On Orders, Available On Hand, Ready for Delivery, Pending MOS, Pending RMA, Total Activity, and Total On Hand

Set one location to view all the inventory data specific to that one location
In 2012, Chance Tyler, founder, was approached by an individual who was interested in using the software Chance had written. Over the years, Chance had owned various businesses, and he had extensive online marketing [...]
The software we provide here at ProDBX, runs in the cloud. Well, what is the cloud? The cloud is a network of servers that can be accessed all over the internet. Software and databases [...]
Life gets in the way every now and then, causing us to forget some things. The problem is, that excuse won't always slide as an Entrepreneur trying to establish a marking in Business.